ESG Dataset
ESG intelligence for financial institutions
Leverage our datasets via APIs or data feeds
to create your own custom ESG solutions.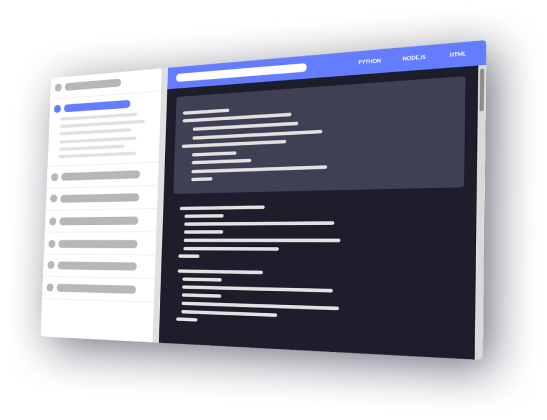 Search ESG Signals in Real-time
Harness the power of real-time ESG analysis with our easy-to-use web application. Seamlessly identify ESG risks and opportunities as they arise, transforming emerging trends into actionable insights for your strategic advantage.
Generate Insightful Visualisations
Our intelligent algorithms transform real-world data into intuitive visualizations, unveiling hidden insights and patterns in ESG scenarios for your clear understanding and decision-making.
Export data inside web application or via REST API
Seamlessly transfer your query data with our web application or via REST API. Utilize the export wizard to conveniently output your information in a variety of formats including .json, .csv, .txt, and .xml for your diverse needs.
World's leading companies TRUST OUR DATA
Identify ESG risks and opportunities at the speed of current events.
Historical news archive

More then +1 billion tagged and AI enriched news articles.

Semantic annotation

Entity detection and word sense disambiguation

Multiple categorization frameworks

DMOZ news categorization with +5000 catagories

Sentiment analysis

Determine whether news data is positive, negative or neutral

Event clustering

Articles talking about the same event are grouped into clusters

Multilingual search

Search for mentions of a person, company, location, etc in any language
A robust, timely set of ESG data and analytics on intangible factors that have a material impact on company value.
The vast majority of data available on companies is unstructured. By bringing structure and numerical value to just a fraction of that data through artificial intelligence, our solution can deliver precise investment insights.
uri: "7262936581-1"
dateTime: "2022-11-14T11:10:00Z"
sentence: "Tesla is likely going to increase deliveries thanks Gigafactory Texas."
eventType: "busines/product-service/supply/increase"
eventTypeSentiment: "0.001014485"
org1Label: "Tesla, Inc."
org1Uri: "http://en.wikipedia.org/wiki/Tesla,_Inc."
org1Isin: "US88160R1014"
articleTitle: "Tesla helps boots EV market share in California's crashing market"
articleSentiment: "0.2392156862745098"
articleUrl: "https://electrek.co/2022/11/14/tesla-helps-boots-ev-market-share-california-crashing-auto-market/"
articleUri: "7262936581"
source: "electrek.co"
isDuplicate: "false"
factLevel: "forecast"
factLevelProb: "0.403921568627451"
location: "null"
categories: "news/Business, dmoz/Business/Classifieds/Automotive"
esgUri: "esg/governance"
sasbUri: "sasb/business_model_and_sourcing_and_efficiency"
sdgUri: "sdg/sdg12_responsible_consumption_and_production"

Granular control with REST API
Our customizable AI engine uses machine learning and natural language processing to analyze unstructured data in real time.
Delivering ESG analytics based on SDGs and SASB's Materiality Framework™, our ESG solution is proven to drive outperformance.
API DOCUMENTATION
Global Content
Access ESG articles published by global news sources in 60+ languages just minutes after it has been published online.
Advanced Filtering
Find ESG content of interest by specifying keywords, people, locations, organizations, topics, sources, sentiment and more.
Historical archive
Get historical data published since 2015 by accessing our ESG database.
Geospatial ESG Events
Access ESG events identified from specific locations. See coverage of each event by different publishers.
Metadata Information
Obtain momentum scores data for mentioned entities, thematic sentiment, and insight indicators.
Pay per usage
Obtain momentum scores data for mentioned entities, thematic sentiment, and insight indicators.
OUTSOURCE ESG ANALYTICS
You don't need to hire a team of AI experts and data scientists to build a solution from scratch. Event Registry AI-powered analytics engine that collects data, extracts relevant metrics and turns them into meaningful insights.
Contact integration team
AN OUTSIDE-IN PERSPECTIVE ON ESG
Today much of ESG data is derived from company-provided materials – taking an inside-out perspective on ESG, focused on what companies disclose. We take an outside-in perspective – capturing the widest variety of perspectives available on companies' ESG performance.
View or documentation
DEPLOY DATA IN YOUR NATIVE APPLICATION
At Event Registry we build software that lets organizations integrate news and ESG data into one platform. Our software empowers entire organizations to answer complex questions quickly by processing large volumes of ESG data and delivering integrated answers to the people who need it.
Book a demo
"ESG datafeeds allow us to enhance returns, reduce risk and increase efficiency by incorporating ESG data insights in our workflows."
"Event Registry ESG platform allows us to monitor sustainable development in developing countries and track ESG momentum in our geopolitical development operations."